Domaine les Béliers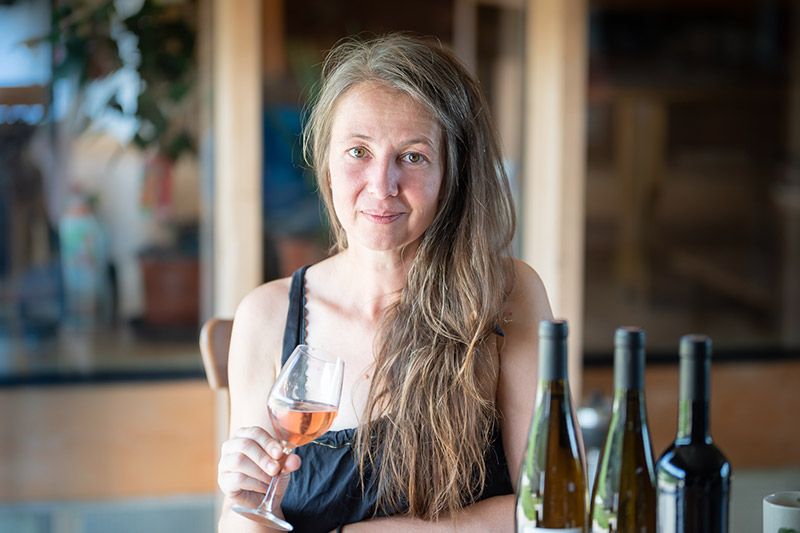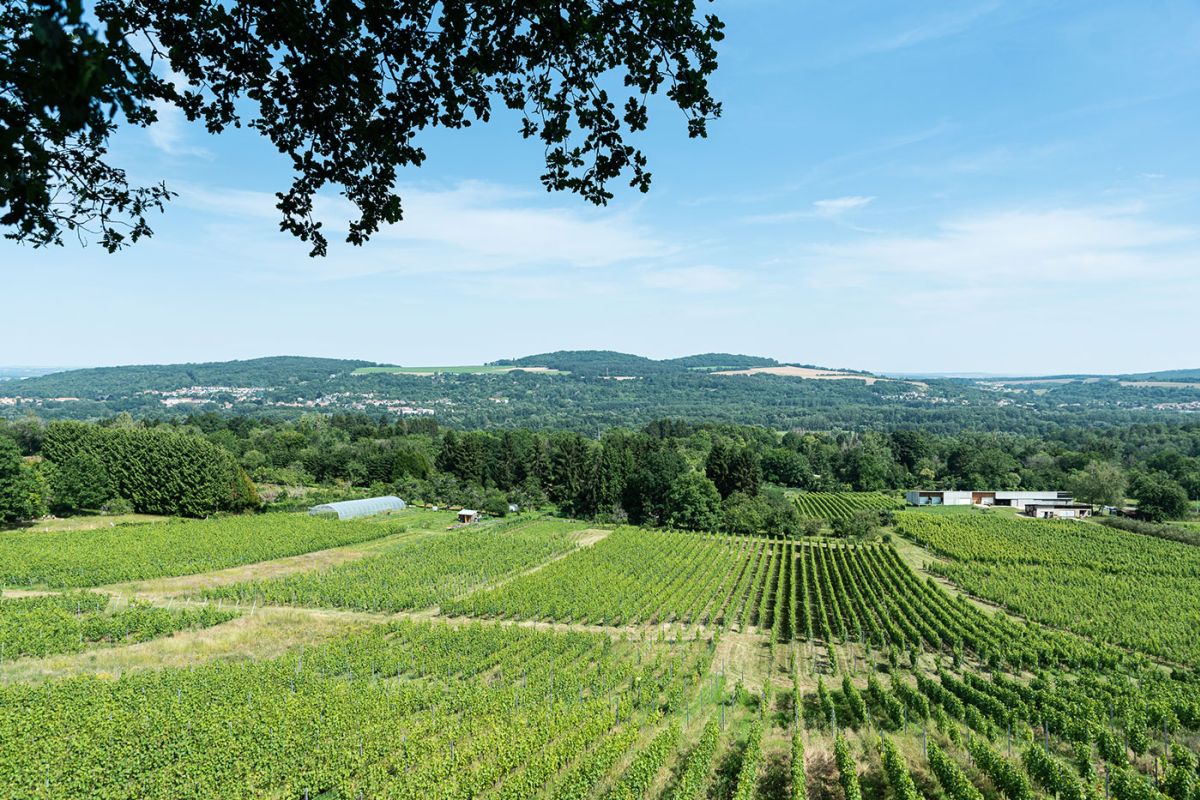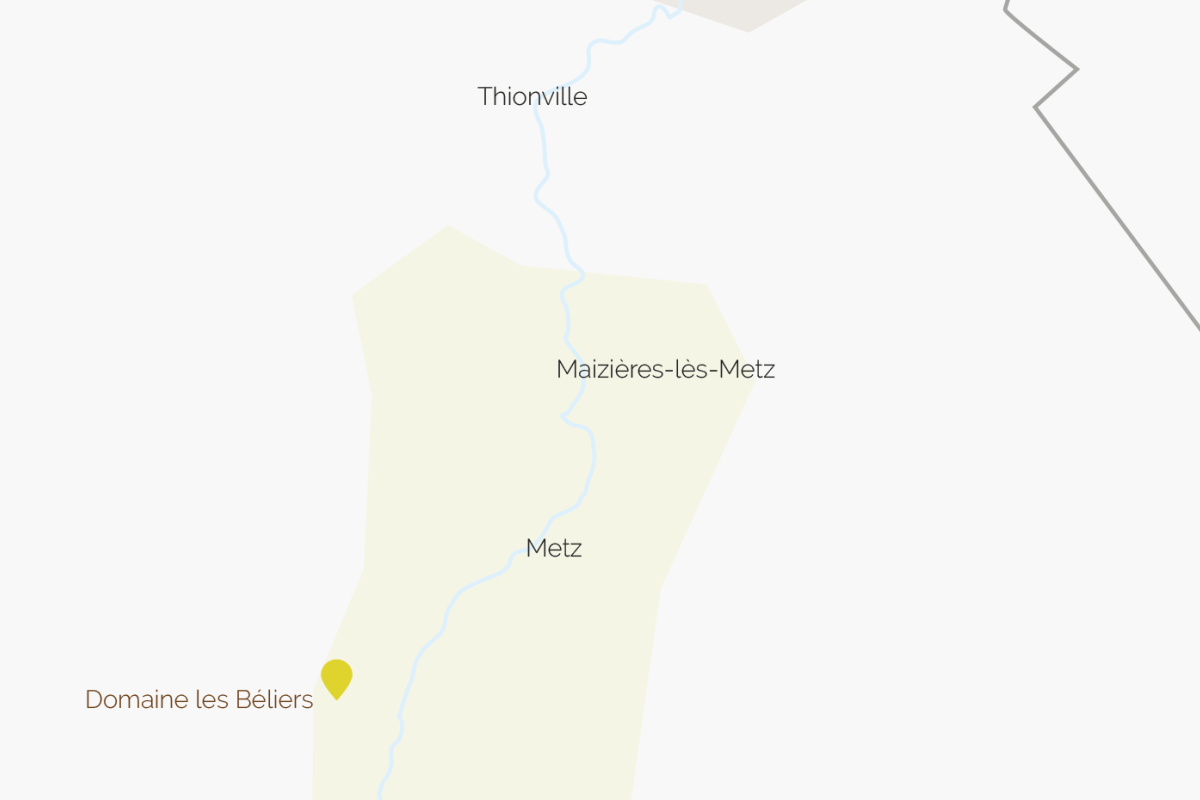 Eve Maurice
From age-old garden to vineyard
History of the Estate
How was your Estate founded? Who founded it? What motivated you?
Eve Maurice - The Estate has been in the family for years. This garden once had vines, then strawberries and lastly went back to vines again. We come from a family of wine producers that we can trace back to my great-great-grandfather Charles Humbert who first produced wine at the beginning of the 20th century. Wars and phylloxera (a stinging insect from the aphid family) came and went and my grandfather Robert ended up becoming sole heir to his grand parents' land. He then modified the plot, made it bigger and planted strawberry plants, as well as apple and pear trees.

In 1983 my mother and father applied for permission to replant vines on the Estate's 1.9 acres of land. 30 years later we had 7.4 acres. As for myself, I came back to work alongside my father here in 2007. In 2008, I took over fully, built the building which acts as a cellar and planted a further 7.4 acres, which brought our Estate up to 15 acres of vineyards.
Nowadays, I work on the Estate with my brother Alain, my father Michel and my mother Odile. It's our home.
The story behind the 'Les Béliers' name comes from a spring and a locality. The water that drains through our soils has always been the primary resource for the vineyards. The natural spring enabled us to build here, and water is the very reason we are still here today.
What training do you have?
EM - I did a vocational diploma in technical sales for wine and spirits, then a vocational diploma in Beaune (Burgundy), I then went to an engineering college in Switzerland for 4 years, majoring in wines and oenology to become oenologist.
Wine tourism services
What wine tourism services do you provide on the Estate?
AL - We do wine tastings and guided tours of the cellars and vineyards. For the past 2 years, we have also run 3 treehouses which overlook the vineyards, as well as 2 bed and breakfast rooms in the farm building.
Everything is complementary. In one place you have our origins in the cellar, the vines, and the accommodation. I created it like a garden with various areas where you can just sit and relax.
Projects
What future plans do you have for your Estate?
EM - First and foremost, I want to take stock and appreciate just how far we have come. In the long term, we plan to improve, diversify, and expand a little. But mainly, look after our 15 acres properly, and diversify by planting raspberries (and why not, a spot of market gardening?). I have had the idea to start delivering picnics to the chalets to promote our produce in the plates as well as in the glasses.
Current situation
What is your Estate's surface area and geographic situation?
EM - We have 15 acres of vines all located here in Ancy-sur-Moselle around the main building and are exposed south/south-east. You could definitely say that my grandfather Robert's garden has got a sight bigger since then!

Could you tell us about your production? What sort of products do you sell on the Estate? How much do you produce, how many bottles?
EM - We produce 25,000 to 30,000 bottles a year.
We have 10 vintages of which 60% of white wines, including 5 PDO wines, auxerrois, muller thurgau, pinot gris, and two red pinot noirs. Then there are our non PDO wines, with "méthode traditionnelle" sparkling wines (one made with auxerrois, another with gamay and pinot noir, as well as a pinot gris and gewurztraminer), as well as some "vins de France" wines (gamay, gewurztraminer).
Our main varieties are auxerrois, pinot noir and pinot gris each grown on 3.7 acres of land. Our other varieties are muller thurgau, gewurztraminer and red gamay (we are the only producers to make red wine with gamay here).
How would you describe the three wines you have selected?
EM - My partner Pierre Laurent is an illustrator; he drew the animals which live on our Estate's calcareous prairies that feature on our labels.
The first wine with its prairie butterflies label is a 2020 auxerrois. This is the most typical Moselle vintage, as it is a dry fruity wine with notes of citrus and tangy white fruits. It has a certain crispness about it and is great for pre-dinner drinks, wine, and fish.
The second wine with its Great Tit label, is a richer pinot gris that goes well with main dishes. This vintage will age well and may be kept in the cellar for longer. This fresh and heady wine with a fair bit of body, has notes of peach and white fruits.
The third one has a fox on it, this is a is light and fruity pinot noir, which has been matured in vats. It has the typicity of a limestone soil grape-variety.
Estate fundation: 1983
Planting of the vines: Ancy-sur-Moselle. Exposition east / south-east
Surface: 5,5 ha
Production: 25 000 btls/year.
Grape varieties: Auxerrois, pinot gris et noir, Müller-Thurgau, Gamay, Gewurztraminer.
Land: Limestone / limestone scree on marl / clay-limestone
Other activities : Bed and Breakfast at the winegrower's / Treehouses / Arboriculture
Certification : BIO since 2019


visit Facebook
Read more
Reduce text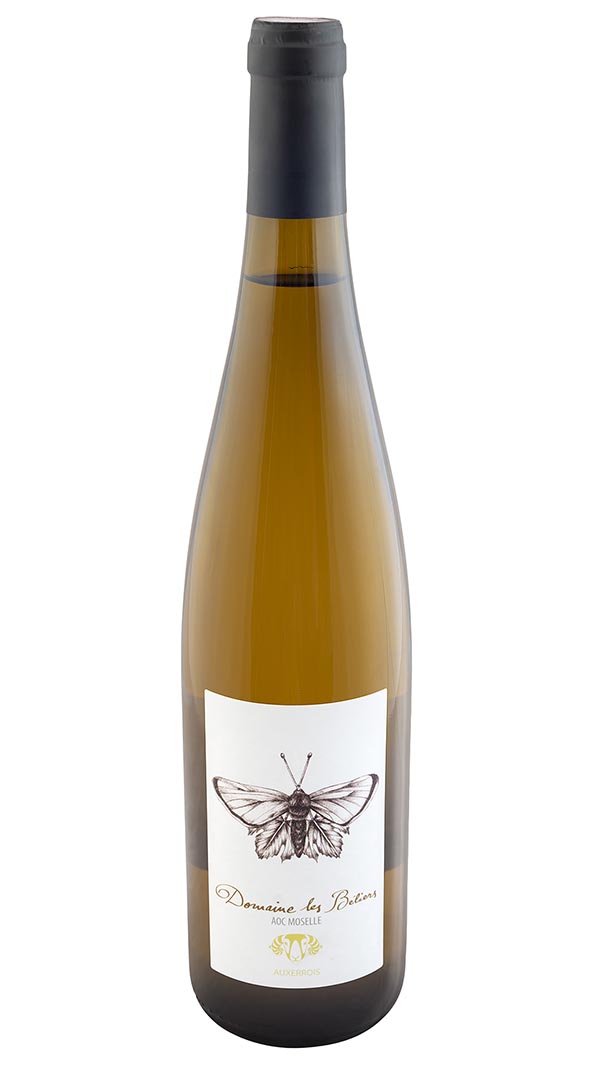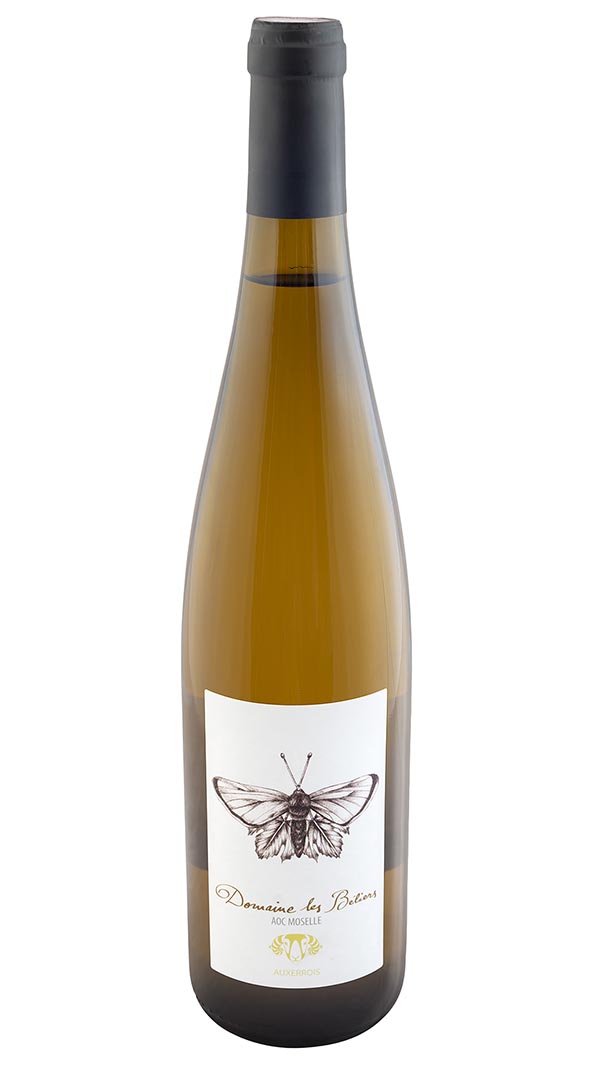 Domaine les Béliers - Auxerrois
This is the most typical Moselle vintage, as it is a dry fruity wine with notes of citrus and tangy white fruits. It has a certain crispness about it and is great for pre-dinner drinks, wine, and fish.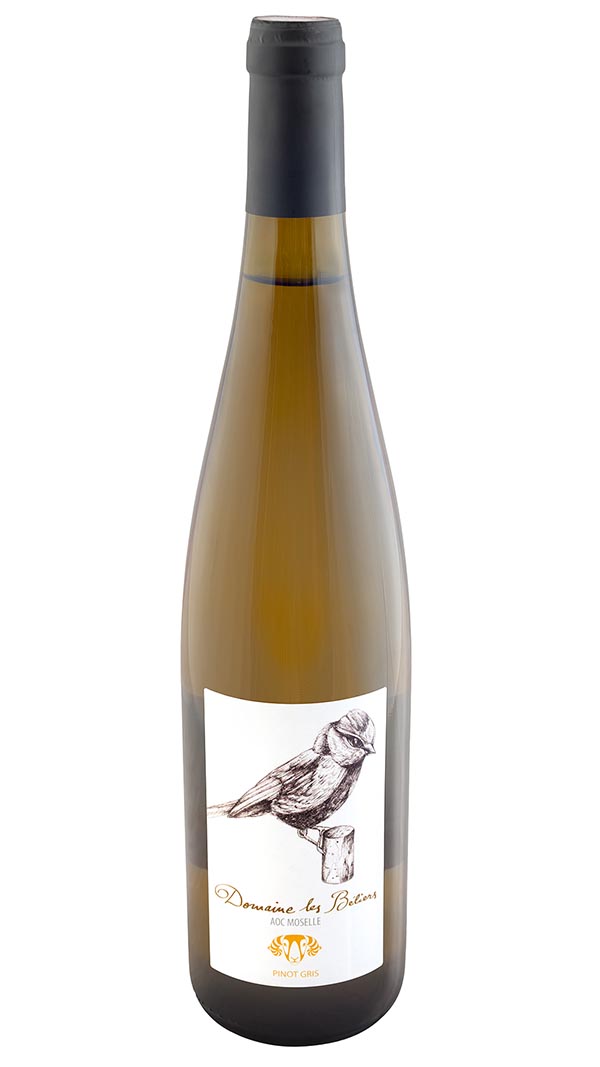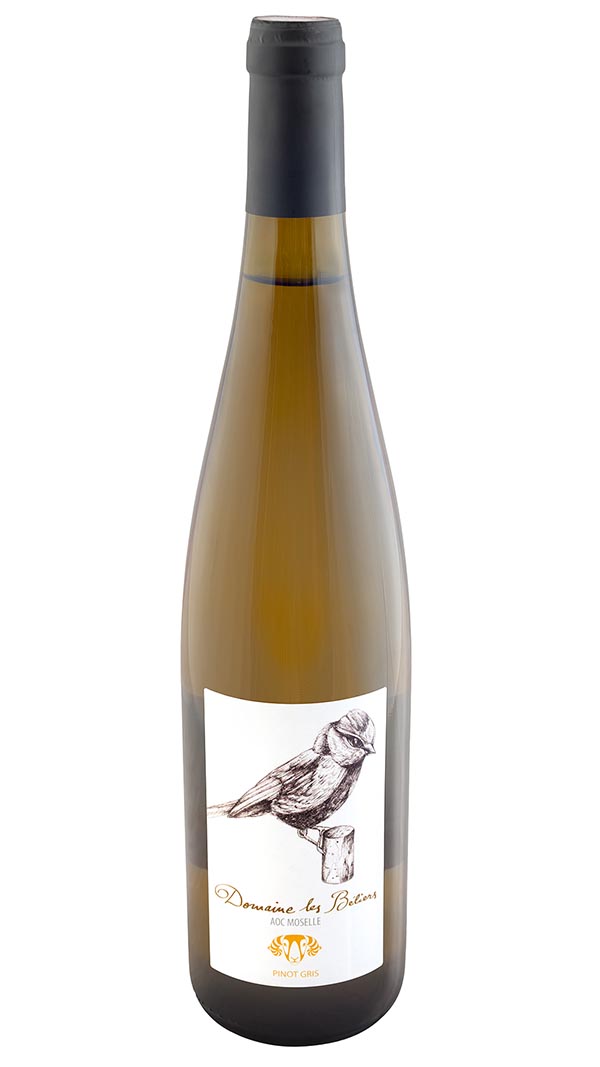 Domaine les Béliers - Pinot Gris
A richer pinot gris that goes well with main dishes. This vintage will age well and may be kept in the cellar for longer. This fresh and heady wine with a fair bit of body, has notes of peach and white fruits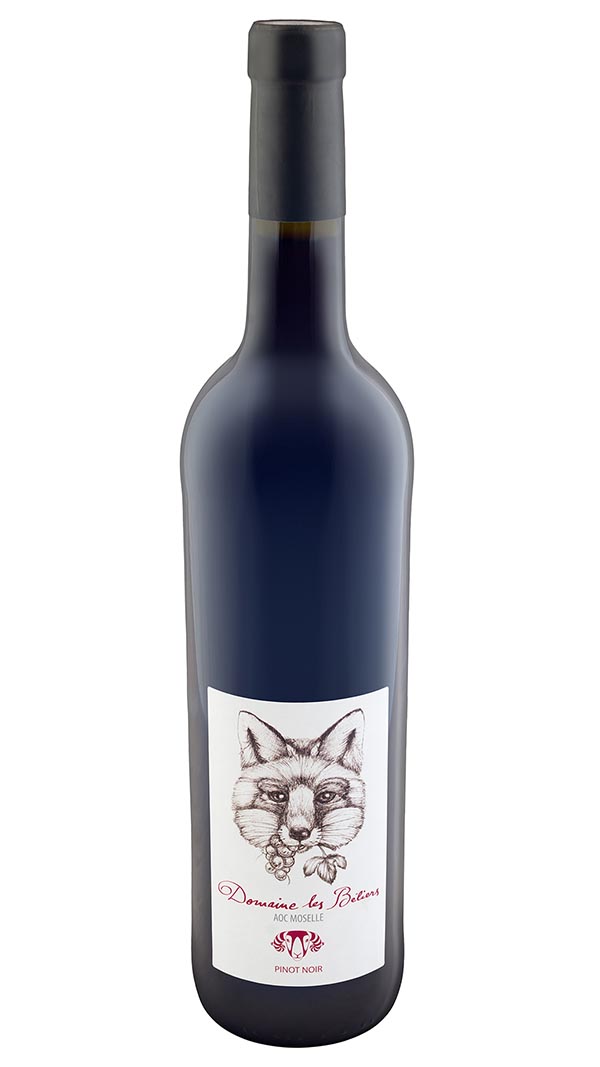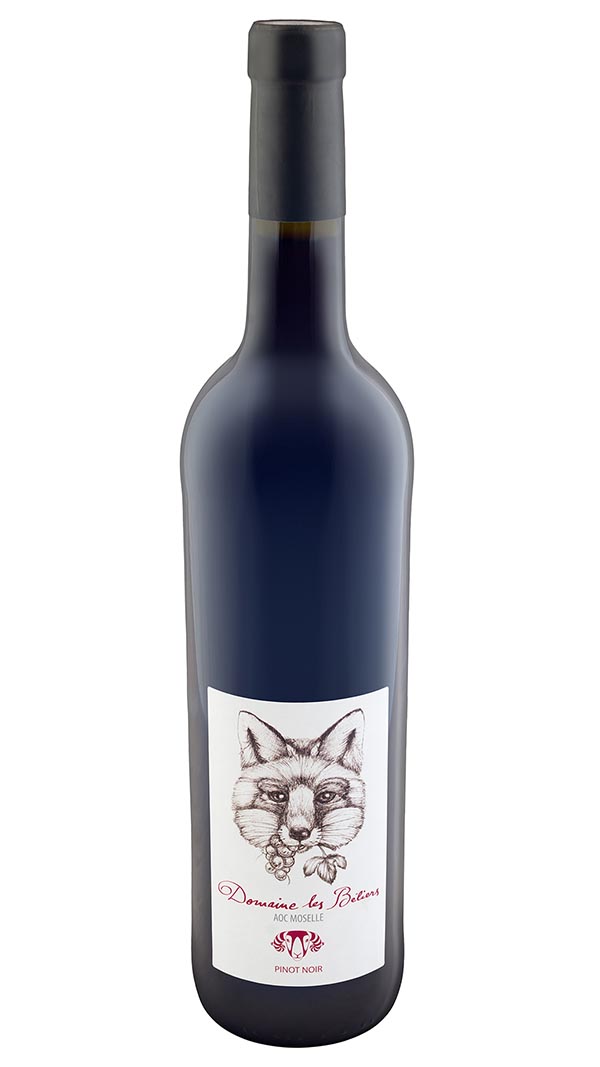 Domaine les Béliers - Pinot Noir
A light and fruity pinot noir, which has been matured in vats. It has the typicity of a limestone soil grape-variety